Design Guidelines
Messaging Components
There are a number of messaging components available for use. To choose a messaging element, you can refer to either Components or States as a starting point.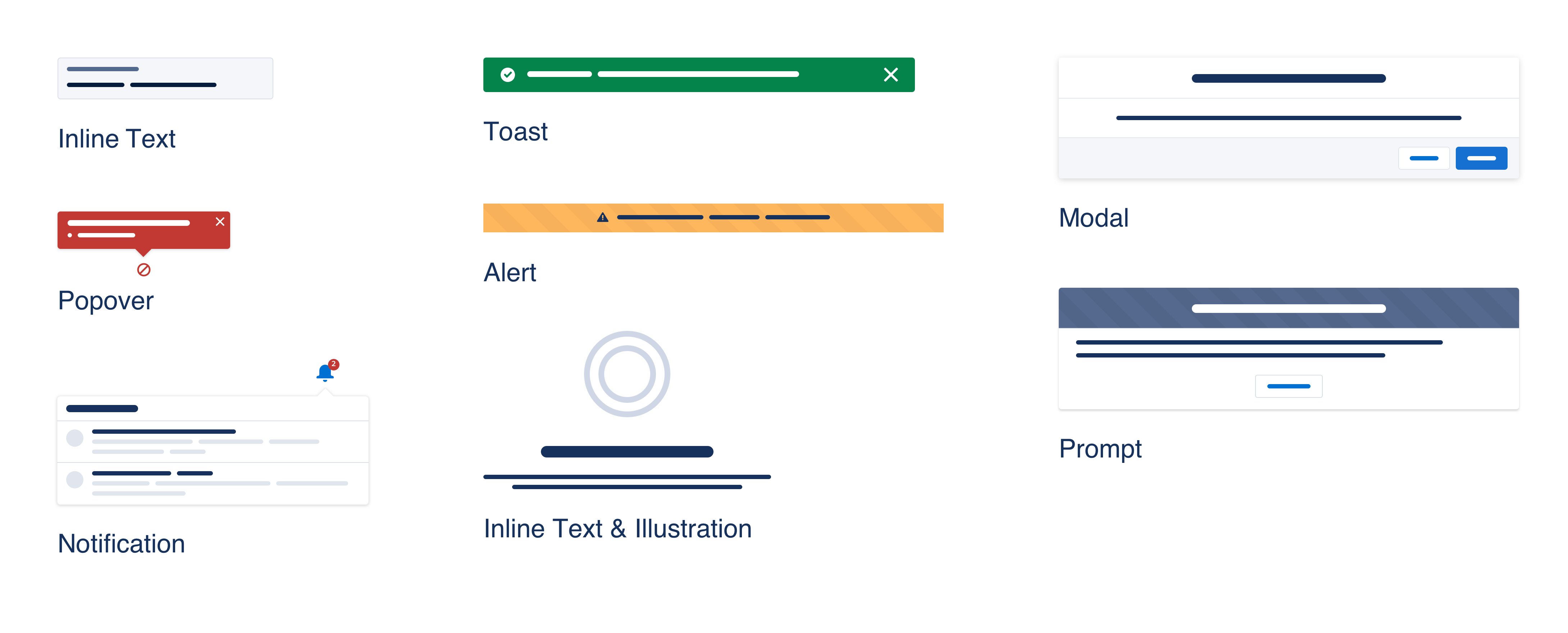 Each component has properties that determine their prominence. For example:

Visual

Voice & Tone

Motion

Duration

Audio

Camouflaged
Visible
Pronounced

Conversational
Informational
Imperative

Temporary
Dismissible
Permanent

Muted
Soft (or Vibrate)
Loud
These properties are mapped to each component. Below is an example for "inline text" component.
Inline Text
Visual: Camouflaged—Visible
Voice & Tone: Conversational—Informational
Motion: Static
Duration: Permanent
Audio: Muted
Once everything is mapped, an order emerges.